Hospital Beds
A standard hospital bed is two-motor/semi-electric with independent head and foot controls; vinyl covered innerspring or polyurethane foam mattress; and a choice of full side rails or half-side rails.
A fully electric hospital bed has the third motor for hi-low functions.
Options include a trapeze bar, side table, deluxe gel or latex pads, regency polyester pad, mattress pads and waterproof mattress pads and bottom fitted sheets.
Many people decide to put a deluxe Latexpedic Mattress on their hospital beds as an option: 7" latex mattress, 9" High Profile latex mattress and 11" THE ULTIMATE latex mattress.
Graham Field Patriot



Patriot Homecare Beds, Semi-Electric

Patriot LX Full-Electric Homecare Bed

Patriot LX Semi-Electric Homecare Bed

Flex-A-Bed
Drive Medical
Invacare
Supernal

Wheelchairs of Kansas
Big-Boyz
Tuffcare
Blue Chip Medical
Span America
Latexpedic
Volkner
Bariatric Bed Photo Gallery
Los Angeles - Orange County CA (800)233-7382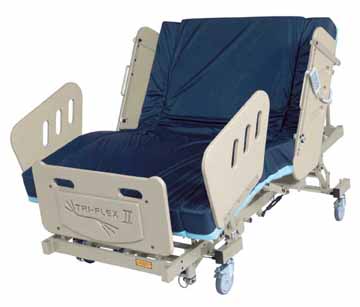 Burke Bariatric 1000 lb. Weight Capacity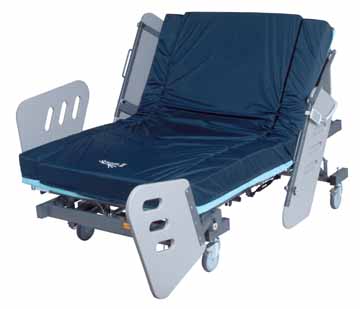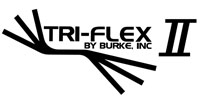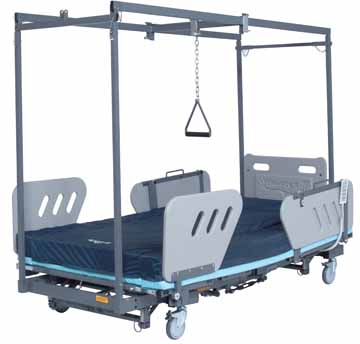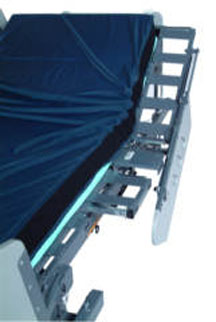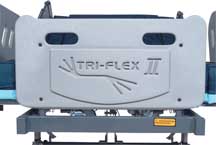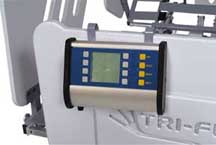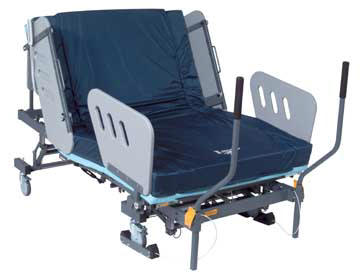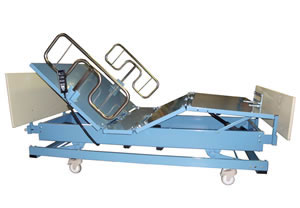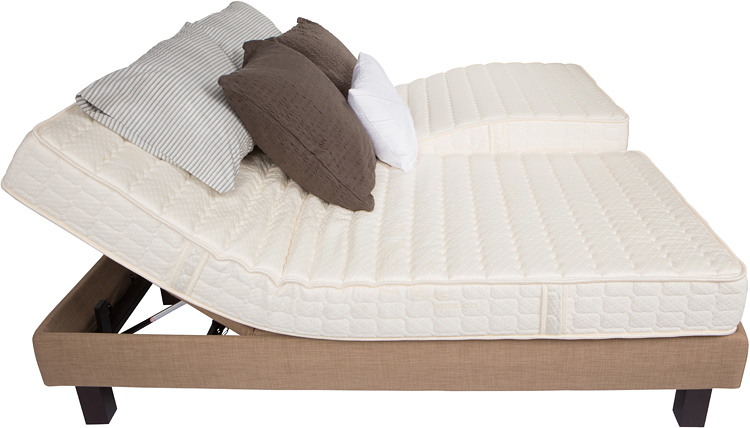 Latexpedic Natural Beds Organic latex Mattress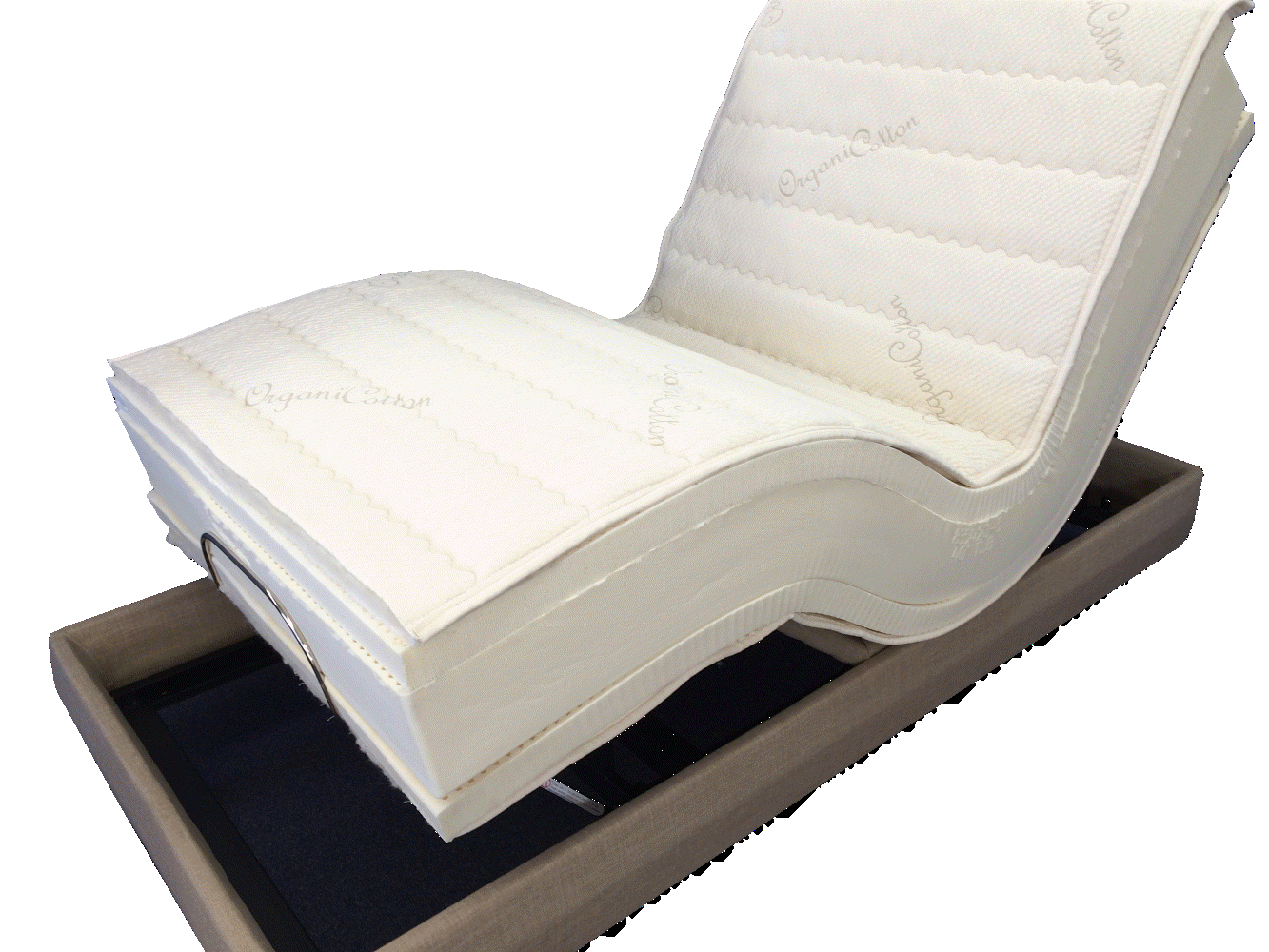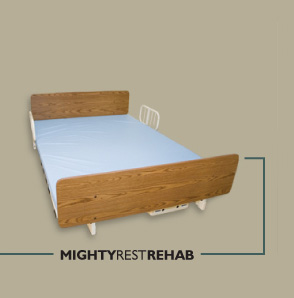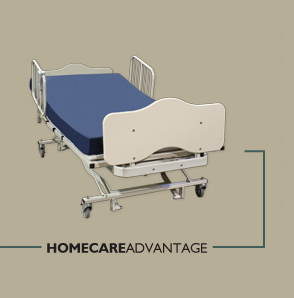 Used Bariatric Hospital Beds Adjustable
Cheap Bariatric
Beds Hospital
Discount Bariatric
Beds Hospital
Electric
Inexpensive Heavy Duty
Hospital Bed
Mattresses
Sale Price Extra Wide Hospital Beds
Cost Bariatric
Hospital Beds
and Mattresses
USED 1/2 OFF REG. PRICE
About Latexpedic Bariatric Latex Mattresses
Q: Where did Latex originally come from?
A:

Answer: Amason Rainforest
---
Q: What is real, natural latex?
A:

Answer: milk of the rubber tree
Q:What does latex start out as?
A:

Answer: the seed of the Hevea brasiliensis, the Pará rubber tree, sharinga tree, or, most commonly, the rubber tree
---
Q: What is the Talalay Process?


A: Pour Vacumn Freeze Heat Wash
Q: What is the difference between Tempurpedic Memory Foam?


A: Memory Foam Sinks, Latex Foam Pushes Back.
---
Q: [How is the 7" Latex Mattress Constructed?


A: 6" Core surrounded on both sides with 1/2" bamboo quilt.
Q: How is the 9" High Profile Latex Mattress Constructed?


A: 6" Core, surrounded on both sides with 1" Softer Latex
---
Q: How is the 11" THE ULTIMATE Constructed?



A: 6" Core surrounded on both sides with 2" of softer latex.
Q: What is the 3-Zippers 'n Socks Option?

A: Each Latex piece gets its own chamber, zipper and sock.
---
Q:What are the choices of mattress firmness:


A: Classic: 14, 19/20, 24, 28, 32, 36, 40 and 44
Natural 'n Organic: N1, N2, N3, N4, and N5
BARIATRIC BEDS
Est. 1964




A+ Rating BBB
What Does 52 Years of Experience Mean to You?




The RIGHT Product.